Massage Gift Vouchers: available at our Truro and Richmond branches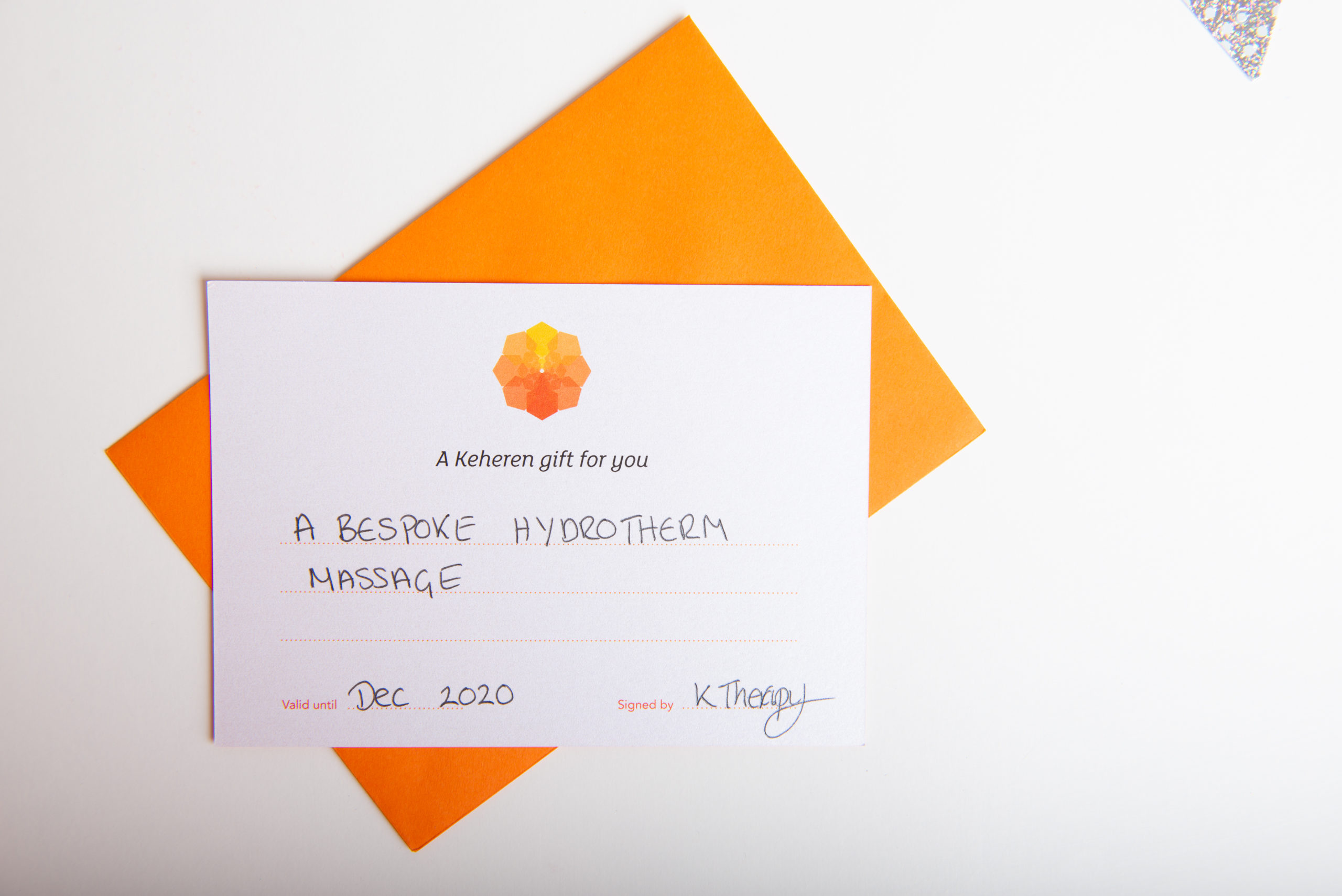 Massage Gift Vouchers are available at our Truro and Richmond branches and are redeemable for all our treatments.
This includes Sports massage, deep tissue massage, relaxation massage, pregnancy massage and massage in Cancer and treatment of muscular-skeletal back pain.
A massage gift voucher is the perfect gift for a loved one with back pain.
We have an email version of the gift voucher or we can also send you one of our fabulously designed gift vouchers. Our gift vouchers and cards have room for you to include your own message.
Massage Gift vouchers make the ideal gift for hen parties, Mother's Day, Father's Day, birthdays and anniversaries (to name just a few!)…or simply just to treat somebody you love!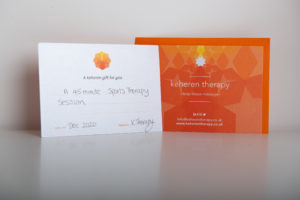 How to purchase our Massage Gift Vouchers
There is no premium on buying gift vouchers, they are the same price as buying a treatment. Details of prices in Richmond are here and Truro are here.
Payment is made in person via card, cash or cheque or if you would like to pay remotely we will send you an IZettle link to pay.
You can just give us a call or email or complete the gift voucher order form here
Gift vouchers are the perfect present for a friend that needs to relax and unwind or deserves a special treat (me-time is important for everyone!)
They are also the ideal present for someone who is pregnant …. when you are struggling to find a gift we have the perfect option! Our unique Hydrotherm pregnancy massage makes massage safe and effective at all stages of pregnancy. Makes the ideal gift for a baby shower, or simply a gift to pamper a mum to be!!
Our gift vouchers are also ideal for those that are sporty – perhaps you would like to treat a friend that is training for a marathon. Our sports massages will help relieve them from muscular aches and pains or provide maintenance whilst they are training.
Fundraising?
We love to donate gift vouchers to support worthy causes. Most recently we helped fundraise for Cornwall Hospice care, the Merlin Centre and the Chrons and Colitis Charity. So if you would like us to help support your fundraising please do not hesitate to email us.
Some reviews……
"Absolutely fantastic! Really made to feel at ease and lovely relaxed environment. Suffering from back pain and headaches before going, after one session a noticeable difference. Would recommend to anyone, young or old. Already back for next session and planning my next visit"

"I booked into Keheren Therapy for a pregnancy massage after hearing great things about them. They definitely did not disappoint! I was in my third trimester so unsure how I would feel being on my back but the clinic had a great water bed type mat that made me feel so comfortable. I felt my therapist really understood where my problem areas were and applied just the right amount of pressure. It was heavenly, she's got magic Cornish hands! I felt so incredibly relaxed afterwards and I can't wait to book in for my next massage. A thousand thank-yous!" (Tanja x)