Our Therapists
We have a number of massage therapists working with Keheren Therapy, all of which bring a different range of knowledge and experience in the use of massage therapy. As a result we offer safe, effective treatments tailored to your needs. 
Lauren Lyndon- Hill  Sports (& Massage!) Therapist – Truro
Lauren has a love of all things sporty and is passionate about Injury recovery, not physically and mentally. She is a graduate from Marjon Plymouth University with a BSc (Hons) in Sports Therapy and a MSc in Sport and Exercise Psychology.
During my three years at University perusing Sports Therapy, I was fortunate enough to work with people across a variety of sports, as well as those who came from a non-sporting background.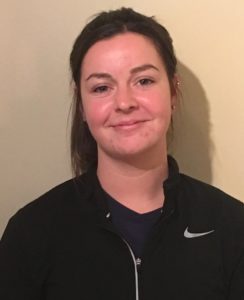 I currently work for the Cornwall FA Girls Advanced Coaching Centre (ACC) and AFC St. Austell as a sports therapist providing a professional, competitive and high-quality service to adolescents and adults. My role involves pre-habilitation, injury diagnosis upon full assessment, injury treatment, rehabilitation, injury prevention, strength and conditioning; pitch side first aid, sports massage, kinesiology and rigid taping.
Within my Sport and Exercise Psychology degree, I worked with professional teams within the British Basketball League (BBL), the Plymouth Raiders. Although this was based around Sport Psychology, I took particular interest in those players who were injured, in the injury rehabilitation process, or were returning to play from injury.
Massage is a massive part of the bodies function in terms of recovery and maintenance. I am very passionate about my role as a sports therapist, for the reason that I enjoy what I do by helping patients with their needs, for example, reducing pain or enhancing relaxation.  I love using my knowledge to help people achieve their goals.
Qualifications:
BSc (Hons) Sports Therapy
MSc Sport & Exercise Psychology
Emergency First Aid at Work (QCF LEVEL 2)
Circuit Training Instructor
Level 2 Gym Instructor
Rocktape Level 1 & 2
FHT (Level 4 Diploma in Soft Tissue Therapy)
FA Level 1 Introduction to First Aid in Football (IFAIF)
FA Safeguarding Children
Member of Sports Therapy Organisation (STO)
massage in cancer
Hydrotherm Pregnancy Massage
Book online
Hannah Ford – Sports (& Massage!!) Therapist – Richmond
Hannah is a graduate from The University of Hertfordshire with a BSc (Hons) in Sports Therapy.
During my 4 years at University, I spent a year of this at Harlequins FC working in the medical department. Here I  enhanced my therapy skills  in soft tissue, taping techniques, examination and assessment, as well as  rehabilitation of injuries.
I have worked with international sports teams including the All Blacks Rugby Union, Italian Rugby Union, New Orleans Saints and the Jacksonville Jaguars NFL establishing specific treatment plans, pre and post-match routines. I have also worked in clinical settings in Hertfordshire, treating members of the public, students and athletes alike.
Massage is not just about feeling relaxed, although it's a big part! It's about the overall experience and outcome that the client has.
By being involved in sport from an early age I understand the importance of maintaining the bodies full function. This is through recovery and maintenance.
A love of sport and an interest in the anatomy of the body led me to a path pursuing a career as a Sports Therapist. I find helping the body, whether it to be reliving pain, enhancing wellbeing or just maintaining joint mobility to be hugely rewarding for the client and myself.
Read more about Sports Therapy here.
BSc (Hons) in Sports Therapy
Hydrotherm practitioner
Hydrotherm Massage in Pregnancy
Sports Massage
Book online
Catherine Manby – Massage Therapist, Truro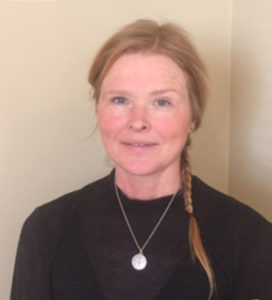 During my childhood I travelled extensively in Europe and gained a love of the outdoors the natural beauty of the earth, healthy living and other cultures. Later on whilst at university I travelled to India and Australia. After working as a Landscape gardener and Design and Technology Teacher I re-trained as a Sports Massage Therapist in Cornwall in 2013.
 I love massage because it helps so many people. Massage is deeply healing and restorative for a wide range of conditions with mental, emotional and physical benefits. I feel that it helps people reconnect to themselves and to their lives in general with a renewed sense of clarity and purpose with the deep sense of relaxation that massage therapy provides.
I am interested in the body's energy systems and how to harness the healing power of the body and mind into healing itself through guided imagery , visualization, relaxation and massage technique, stretching & strengthening. Utilising the breath and learning correct breathing technique is also imperative to maximize oxygenation and circulation of the blood to the related affected tissues of the body. Working with a wide range of people and with every day being different is also hugely rewarding.
VTCT Level 3 and 4 Sports Massage Therapy Injury Prevention and Rehabilitation.
Hydrotherm Massage
Pregnancy Massage
Massage in Cancer
Indian Head Massage,
Warm Bamboo Massage
Thai Foot Massage.
Specialist Cancer Massage qualification
Book online
Deborah Slater (owner and therapist at Truro and Richmond)
I have worked as a nurse for many years and unfortunately also have first hand experience of being a back pain sufferer. I don't believe people should be slowed down by physical injury, pain or stress and we should be able to keep active for the love of it.  Being able to live life to the full.
Discovering the benefit of deep tissue massage therapy approximately 11 years ago. I soon realised that massage could help speed recovery and consequently I didn't have to rely on analgesia alone.
In addition I was privileged to have the knowledge and expertise of Dave Marriage (formally of the Pain Clinic Truro) to act as my mentor.
Hydrotherm experience level one (distinction)
VTCT level 3 diploma in Sports Massage Therapy.
S.N.H.S Diploma Reflexology
VTCT Level 3 Swedish Massage.
Advanced level 2 Hydrothem Massage.
Hydrothem Massage in Pregnancy level 3.
Qualifications in Anatomy & Physiology
Specialist cancer massage qualification
Book online