Our Therapists
We have a number of massage therapists working for/with Keheren Therapy, all of which bring a different range of knowledge and experience in the use of massage therapy
Deborah Slater (owner and therapist at Kingston and Richmond)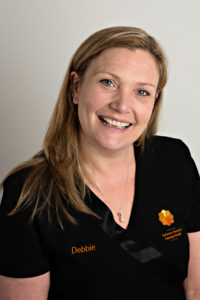 After working as a nurse for many years and being a back pain sufferer I discovered the benefit of deep tissue massage therapy for myself.  I discovered that massage could help speed my recovery and that I didn't have to rely on analgesia alone. I was privileged to have the knowledge and expertise of Dave Marriage (formally of the Pain Clinic Truro) to act as my mentor.
Hydrotherm experience level one (distinction)
VTCT level 3 diploma in Sports Massage Therapy.
S.N.H.S Diploma Reflexology
VTCT Level 3 Swedish Massage.
Advanced level 2 Hydrothem Massage.
Hydrothem Massage in Pregnancy level 3.
Qualifications in Anatomy & Physiology
Liza Rangecroft (senior therapist, Truro)
I work along side Debbie at Keheren Therapy, practicing Hydrotherm Massage. I have previously worked as a staff nurse, with over 17 years experience, specialising in gynaecology.
Carrying my nursing knowledge with me as a massage therapist and my previous studies of anatomy and physiology have been invaluable in enabling me to understand the muscular system and postural related problems, that result in pain or injury.
I have found my experience in gynaecology and also having twice experienced pregnancy and childbirth, especially helpful in understanding the problems associated with pregnancy. It is a pleasure to be able to relieve some of those unpleasant aches and pains by offering  massage for pregnancy, which is also a  wonderfully relaxing treatment.
I get massive satisfaction from being able to make a difference to peoples day to day lives whether it is alleviating pain or offering relaxation through massage as an escape from the stresses and strains of life. Every day I am amazed and humbled by being able to share such a lovely treatment and make a difference.
Liza is an approved Hydrotherm Therapist with distinctions in Hydrotherm Experience/clinical and Hydrotherm massage in Pregnancy