Sports Massage Richmond Upon Thames, West London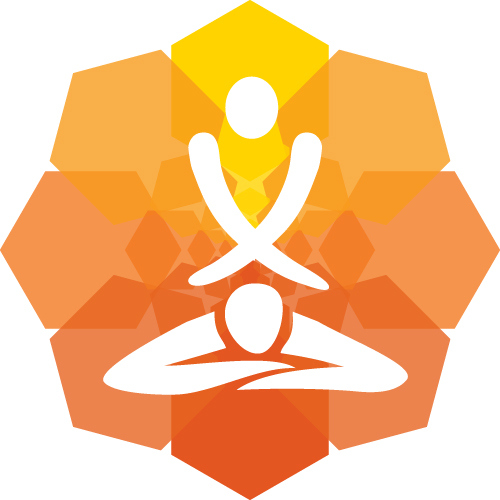 I practise Sports Massage in Richmond Upon Thames, West London with over 10 years experience. Thus, I've discovered that there is no 'one size fits all' in massage.
Just as we are all different in our personality and physical traits, we are different in what we do and don't like in massage. Therefore, there's a difference in how techniques, pressures and therapists can benefit us.
Today I would like to introduce to you a little bit more to the kind of Sports Massage I practice in Richmond. I hope to address any questions you may have surrounding this kind of remedial massage and its benefits.
The key benefits of sports massage.
Sports Massage and myofascial release massage target muscle release and will help improve flexibility, reduce pain and increase your range of motion.
Myofascial release can be described as the application of gentle, sustained pressure on soft tissue restrictions. Whereas Sports massage can often be described as a treatment involving the manipulation of soft tissue to benefit a person who engages in a regular physical activity.
The truth is you do not need to be a sportsperson to benefit from the many key benefits of sports massage.
Sports massage is designed to assist in treating imbalances and problematic areas in the soft tissue. These are caused by repetitive and strenuous activity, factors that affect everyone in their daily life, not just athletes!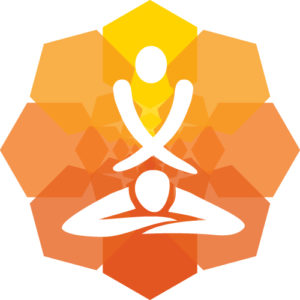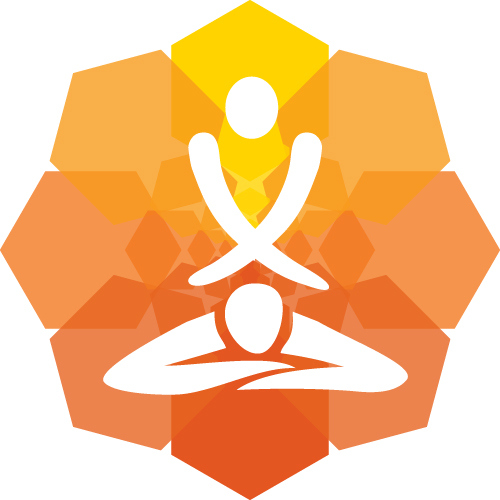 What will happen if a sportsman does not do sports massage?
As many of you who have read my blogs before know, I am a fan of evidence in practice. The truth is that a lot more research still needs to go into the benefits of massage therapy. In this in-depth review by Moraska (2005) he identifies a lack of scientific evidence however he observes a great demand by Olympians professional and amateurs for sports massage. He identifies that this is not because of a lack of supporting evidence but because of a lack of research.
What is the difference between a massage for relaxation and a sports massage and remedial massage?
In Short…….
Relaxation massage = some TLC
Remedial and sports massage = fixers!
What are the various sports massage techniques used to relieve tight muscles?
As a method of application for sports massage, I use the Hydrotherm system for Sports Massage in Richmond, in my practice. Using Hydrotherm I use techniques much like other sports massage therapists such as Effleurage, petrissage, trigger points etc.
How sports massage complements other therapies
Combining therapies can often be beneficial in assisting in the relief of chronic pain. In my 10 years of experience of Sports Massage in Richmond, for this to take place effectively, it is essential that the therapists communicate with each other (with your consent) in regards to your needs to ensure safe and effective treatments.
Acupuncture is an excellent complement to the manual work of massage.  Acupuncture aims to neutralize sore areas of muscular tension that can create chronic pain within the body (trigger points). It stimulates the local healing processes of unbalanced tissues, reduces inflammation and decreases pain to restore function.
A lot of my clients come to me after seeing physiotherapists and all too often are disappointed that they did not receive manual therapy and instead were "just given some exercises". These exercises are designed to improve strength and movement specific to your problem area and I cannot stress enough their benefits if done correctly. More information available https://www.nhs.uk/conditions/physiotherapy/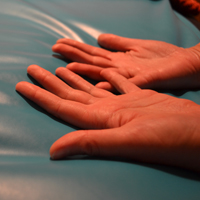 When to get a sports massage
Pre-event Sports Massage
Pre-event Sports Massage can be used to fight stress, tight muscle or pain. Massage techniques such as hacking, kneading and beating and pounding are used to stimulate in Pre-event Massage. Pre-event massage can also be a relaxing experience. This aims to decrease stress and calm nerves before important events.
Post-event Sports massage  
The aim of a post-event Sports massage is to help prevent and treat DOMS (Delayed Onset Muscle Soreness), tightness and fatigue. Various massage techniques are used in order to increase blood circulation, remove metabolic waste and relax muscles after activity. Massage techniques and stretching help regain normal muscle resting lengths after strenuous exercise.
Maintenance Sports Massage
This refers to massage when a person has reduced their training schedule to maintain strength and flexibility and avoid- injuries whilst treating existing problems.
Is sports massage painful?
Pain is very unique to the individual. There is a thin line between pain and discomfort, the important thing to remember that it is your body, your money, and your time. It appears to be a common belief that sports massage needs to be painful in order to feel the benefits. In truth, if a therapist knows about muscles and it is muscle specific, the treatment doesn't need to exert painful pressure for the treatment to be effective.
Sports massage doesn't need to cause bruising – your therapist will take a full history to identify anything that may cause you to bruise. You may feel bruised afterwards but without any physical signs.
What to do before a Sports massage
It is important that you arrive at your massage hydrated. Massage naturally slows down body systems. This includes the digestive system, which means overeating pre-massage could make you feel poorly on the table. So, eat your heavy meal after a treatment or at least 3 hours before.
What to do after sports massage
It is not unusual to feel a degree of soreness following a Sports Massage. Don't worry, you don't need to go home and get your foam roller out! Within 48 hours, the tightness should disperse, and with an effective massage, you may even feel like you're in a new body!
Soaking in a warm bath in the evening after a sports massage can help counterbalance any soreness. Many people find benefits from Epsom salts or essential oils/muscle soaks.
Will a sports massage get rid of knots?
A muscle doesn't really get tied in a knot…
These 'knots' are also known as trigger points or Adhesions. Muscle fibres start to stick together and become adhered. Occurring when we lose our flexibility or we cause repetitive strain on an area – such as sports or sitting at a desk all day.
Massage therapy does help break down these areas, leaving your muscles more pliable.
Will sports massage help back pain?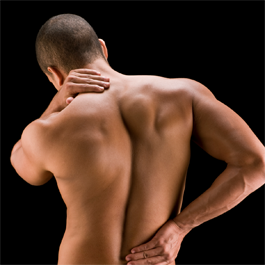 Lots of information regarding massage and back pain can be found here.
Sports Massage is beneficial for:
Tension headaches and migraines
Neck and shoulder tension
Back pain
Rotator cuff injuries
Repetitive strain injury (RSI)/Tendonitis
Frozen shoulder
Elbow tendon injuries
Hip and lower back pain
Chronic tension
Sciatica
Piriformis syndrome
Groin strain
Iliotibial band (ITB) syndrome
Hamstring injuries
Knee pain/runners knee
Patellofemoral pain syndrome
Shin splints
Calf injuries
Plantar fasciitis
Where to get Sports Massage Richmond Upon Thames, West London.
Keheren Therapy works out of a dedicated clinic room in FE' Hair and Beauty, a friendly salon based in Richmond, located on the A316, only approximately a ten-minute walk from Richmond train station.
Located near Mortlake, Hounslow, Twickenham, Kew, Kingston, Richmond, Barnes, Chiswick, St Margaret's. Just a 30-minute train journey from Waterloo in Central London.
A short walk from nearby bus stops and Richmond or North Sheen train stations.
Where to find us
Fe' Hair and Beauty
221 Lower Mortlake Rd,
Richmond
TW9 2LN
We are on the A316 in Richmond Upon Thames between Manor Circus and Richmond train station in a friendly group of shops opposite The Crown Public House. Conveniently serviced by bus numbers 190,371,391,419,493 H22, H37, R68 and R70 (alight at Manor Circus or Sheendale Rd.) Please ask for details of nearby car parking.
NB – please note the treatment room at Richmond is downstairs – no lift available
Parking available nearby (permit provided)
Keheren Therapy Sports Massage Richmond London – Opening Days and Times
Thursdays: 10 am– 8 pm
Saturdays: 9 am – 6 pm
Furthermore, other appointment times and days are available – please phone or email for details.
Prices for Kehren Therapy Sports Massage Richmond
30-Minute treatment £40.

6o-Minute treatment £70.

All treatments include a free 15-minute consultation.
Check all the treatments you can have at Keheren Therapy Massage Richmond London! 
Book your Sports Massage Richmond
Tel: 07961818688 – email: debbie@keherentherapy.co.uk
Summary
Service Type
Provider Name
Keheren Therapy
,
221 Lower Mortlake Rd
,
Richmond
,
TW9 2LN
,
Telephone No.07961818688
Area
Description
Sports Massage improves flexibility, reduces pain and increases your range of motion. Keheren Therapy Sports Massage Richmond: 221 Lower Mortlake Rd, TW9 2LN