Keheren Therapy – Massage in Truro
Our dedicated clinic providing massage in Truro, Cornwall is our pioneering site and one of the first places in Cornwall to offer
Hydrotherm massage.
Conveniently located in Truro Business Park, a short distance from the City of Truro. Keheren Therapy – Massage in Truro's clinic is easily accessible with plenty of parking.
The clinic is in a peaceful location, enjoying country views. As a result, in this warm and friendly environment, you can relax and feel at home.
Keheren Therapy – Massage in Truro Clinic Features
a peaceful location on a converted farm
free parking outside
warm, friendly dedicated location.
conveniently located for Truro, Redruth, Falmouth, St Agnes, St Austell and most of Mid Cornwall.
In this place, a wide variety of massage treatments are available.
Opening Days and Times of Keheren Therapy – Massage in Truro
Mon-Sat: 9am – 6pm. Massage treatments on an appointment only basis
Prices (All massage).
45 Minute treatment £40.

 90-minute treatment £75.

Pregnancy Massage (1 Hour) £50.
All of our massage treatments in Truro include a free 15-minute consultation.
Discount taxi journeys available with Ansum Cabs From Truro Bus or Train Station direct to your appointment at Keheren Therapy Truro.
Address
Keheren Therapy, Woodbine Farm,
Truro Business Park,
Truro.
TR3 6BW
Book online
 Appointments are made available 6 weeks in advance.
If you wish to cancel your appointment over 24 hours in advance please follow the link on your appointment confirmation email. If cancelling within 24 hours of your appointment please phone us on (01872) 260833 / 07943 630148 
Or email info@keherentherapy.co.uk 
Please note that cancellations made less than 24 hours in advance will be charged at full price unless resold. 
What our clients say about Keheren Therapy – Massage in Truro:
What makes a good therapist ?

From someone who has suffered from back problems for many years and sought help from many sources in the past, I know it is sheer luck to find someone who just stands out from everyone else.

I have been going to  Keheran,Truro for a couple of years now. her technical knowledge of body & muscle structure, ability to listen, diagnose and treat specific problems is outstanding. The therapist has a warm personality and a great sense of humour which makes you feel really at ease. Problems are always solved and advice freely given to avoid further issues.

so simply, if your looking for an outstanding therapist, look no further !
Paul
I had a pregnancy massage today  and it was amazing! I felt so relaxed and at ease. Looking forward to another one in September! Thank you!
T.
I have felt such a deep sense of realignment in my body since my Keheren treatment this week such a pleasure and a treat to be put into such an hypnotic state of relaxation during your beautiful treatment.
Summary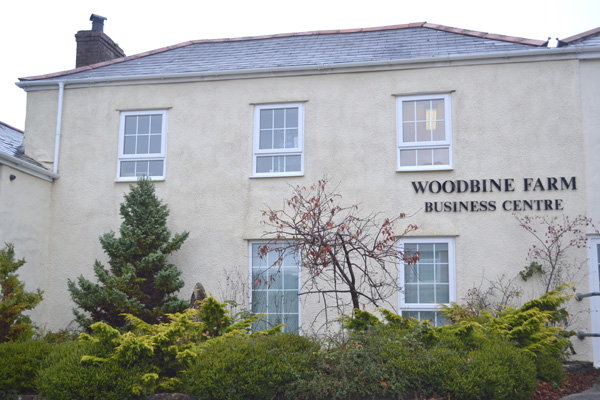 Service Type
 Keheren Therapy - Massage in Truro
Provider Name
Keheren Therapy
,
Truro Business Park
,
Truro
,
Cornwall
-
TR3 6BW
,
Telephone No.07943630148
Area
Description
In a peaceful location on a converted farm in Truro Business Park, Keheren Therapy provides deep tissue, relaxation and pregnancy massage, also for back/muscular pain.