Remedial Massage in Truro: all the benefits you could get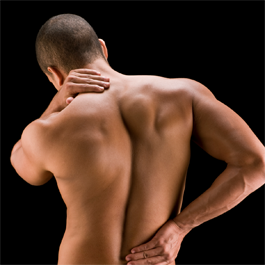 Keheren Therapy offers remedial massage in Truro, Cornwall. Discover how can you benefit from it and what to expect from a remedial massage treatment.
What is remedial massage?
A remedial massage works on particular areas of muscle tension or chronic pain.
An experienced massage therapist will perform some tests and questions to pinpoint problematic muscles. Some deep tissue massage may be involved in order to treat the problematic areas. Don't worry: the results will be worth it and any good therapist will apply enough pressure to suit the individual.
What are the benefits of a remedial massage?
Remedial massage can be used to treat the following problems:
Headaches
Plantar fasciitis
Shoulder pain
Stress
Neck Pain
Back pain
Sciatica
Frozen shoulder
and many more…
Ask any of my friends and family and they will tell you that this is the part of massage I am most passionate about!
I have run a successful business in Truro (Cornwall) for 14 years!
What do you expect during a professional remedial massage session?
At Keheren Therapy we have invested in the Hydrotherm system to facilitate all of our treatments. All of our sessions include a free 15-minute consultation to ensure we identify problem areas and provide safe and effective treatments.
We incorporate some sports massage, myofascial release, soft tissue release, sports massage therapy or deep tissue massage into your treatment. Our highly trained massage therapists offer a professional approach to ensure you get the most effective and best value for money treatment available.
Treatment lengths are very individual to the person, dependent on length and severity of symptoms and indeed the problem itself. Some of my clients come for weekly and sessions and some for monthly treatment sessions. Once any specific problems are resolved maintenance treatments (every 4 – 6 weeks) are often advised.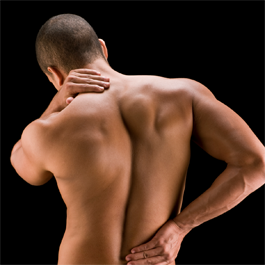 I feel it is important that you receive benefit from my treatments and although I will never say I can cure your symptoms in three sessions I certainly hope that you would feel some relief in this time. If I am not able to help I am always happy to discuss other treatment option that you may like to explore.
What are the differences between a trigger point and myofascial release massage therapy?
Trigger point massage involves releasing constricted areas in muscles and therefore relieving pain. Pressure is applied directly to the affected trigger point.
Myofascial release involves slow and active stretching and tension on the affected tissue, aiming to treat the fascia that surrounds muscles.
Is remedial massage safe when pregnant?
During pregnancy, our body undergoes many physical changes causing aches and pains. These can include postural changes and ligament laxity. Our Pregnancy massages come highly recommended and our therapist's have undergone specialist training to ensure safe and effective treatments of your muscular aches and pains at all stages of pregnancy.
All of our treatments are available in Truro (Cornwall) and surrounding areas. Please email or phone us for more information.
You can also book your remedial massage in Truro via our easy to use online booking system.
Summary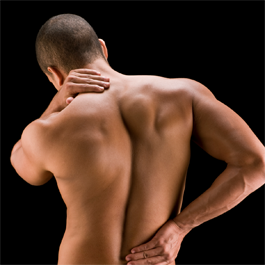 Service Type
Remedial Massage Richmond
Provider Name
Keheren Therapy
,
221 Lower Mortlake Rd
,
Richmond
,
TW9 2LN
,
Telephone No.07961 818688
Area
Description
Remedial massage can be used to treat Headaches, Plantar fasciitis, Shoulder, Neck and Back pain, Stress, Sciatica, Frozen shoulder and many more problems.