Book a sports massage with Catherine in Truro (Cornwall) online: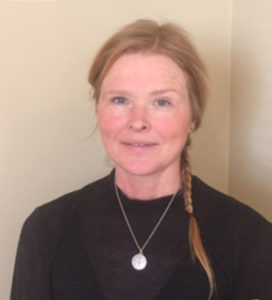 Book sports massage in Truro with our easy to use online online booking system: If you would like to book, please use the form below. Alternatively use the details opposite.
 Appointments are made available 6 weeks in advance.
Please note that cancellations made less than 24 hours in advance will be charged at full price unless resold
Book sports massage truro online: Questions and answers with Cate our Massage Therapist in Truro, Cornwall
What are your qualifications?
My name is Catherine Manby and my qualifications are Level 3 and 4 Sports Massage Therapy, Injury Prevention and Rehabilitation VTCT. I also am qualified in Indian Head Massage, Warm Bamboo Massage and I trained myself in Thai Foot Massage.
What college did you qualify at?
I qualified at Cornwall College St. Austell and with Indian Head Massage;  The Guild of Beauty Therapists and Training Solutions in Beauty Ltd for Warm Bamboo Massage.
What is your background 
I grew up in London having been born in Cambridge. Cambridge was a small market town with a thriving University, with a close-knit community full of academic and creative spirits. During my childhood, I travelled extensively in Europe and gained a love of the outdoors the natural beauty of the earth, healthy living and other cultures.
Later on whilst at university I travelled to India and Australia. I worked as a Landscape gardener and Design and Technology Teacher before re-training as a Sports Massage Therapist in Cornwall in 2013.
What do you love about massage?
I love massage because it helps so many people and enables me to travel to different areas of the UK and the Cornish Countryside. I love the fact that it is deeply healing and restorative for a wide range of conditions with mental, emotional and physical benefits. Massage helps people reconnect to themselves and to their lives in general with a renewed sense of clarity and purpose with the deep sense of relaxation that massage therapy provides.
 What are your hobbies and interests?
 My hobbies and interests include Yoga, swimming, water sports, walking, reading, dance and personal training.
What are you most passionate about/why have you chosen this career? 
 I am most passionate about massage therapy due to its scope for long-term and profound healing on people's lives. There is always something more to learn and new techniques to master with its roots in traditional eastern culture.  I am interested in the body's energy systems and how to harness the healing power of the body and mind into healing itself through guided imagery , visualization, relaxation and massage technique, stretching& strengthening.  Utilising the breath and learning correct breathing technique is also imperative to maximize oxygenation and circulation of the blood to the related affected tissues of the body. Working with a wide range of people and with every day being different is also hugely rewarding.
---
Truro