back pain assessment in Truro
The Keheren Therapy family are pleased to announce that we began  providing treatments again this week. Our Sports Therapist is back and offering face to face appointments to help your back pain in Truro.
Following guidance from our governing body the Sports Therapy Organisation, Insurers and the Complementary Natural Health Council we are available to treat your back pain in Truro.
It would appear that after spending lots of time working from home on our laptops or in online meetings several of us are suffering from acute lower back pain. The great news is that you will no longer have to rely on Primary Care alone to relieve this pain.
Sports therapy and Sports Massage for patients with low Back pain
In order to facilitate this we have had to make a few changes. Firstly, you will receive a pre appointment consultation and Covid screen via email. We can also  arrange a pre-appointment  video or telephone consultation. This will allow Lauren our sports therapist to ensure the best treatment plan for you and prioritise those in pain.
Although face to face appointments are now allowed we will also continue to offer video assessments for those in a rush or unable to leave home.
An appointment with Lauren involves some history taking and physical examination. This is to ensure the absence of red flags such as equina syndrome and to make sure your receive the right and best possible treatment for your acute lower back pain.
Treatments will include postural/injury analysis and assessment and soft tissue therapy, including sports massage.
For more information email Lauren@keherentherapy.co.uk or book online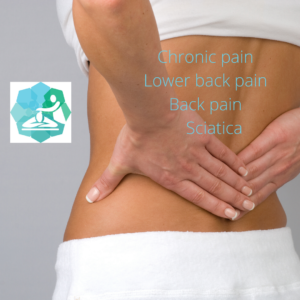 Here is what Lauren says about her first week back seeing clients in pain face to face……
Returning to work at Keheren Therapy as a Sports Therapist was the best thing since not being able to work since the end of March due to the coronavirus pandemic.
It was a fantastic feeling being able to welcome patients into the clinic this week. To assess and give a clinical reasoning to their problem. As well as to provide the best possible outcome for their pain management with the use of advice, guidance and exercise therapy. It was so exciting returning to my job role at Keheren Therapy, which is something that I am so passionate about!
I have to say it was quite strange wearing PPE. It was quite hot wearing a mask, visor, apron and gloves. It was also strange not being able to see my patient's facial expressions or lovely smiles. On a positive note, we take pride in keeping our patients and ourselves safe in the best possible environment, with these extra precautions in place.
Online consultations
Although this pandemic had influenced on many job roles, including mine, it was important to also look at the positives. One of which was being able to adapt to online video calls and help people to manage their pain. This meant I was able to visually demonstrate exercise therapy correctly and give the correct coaching points. Also meaning that patients were able to stay in their own home in a safe environment. Assisting in staying mobile, and managing pain through various techniques. Another positive gained out of this situation was being able to create plenty of time to improve my knowledge within my job role, continuing my professional development and utilising various skills and ideas to help those who needed support throughout this pandemic.
Many people have struggled with musculoskeletal pain throughout these challenging times including back pain. So the best part about returning to Keheren Therapy was to assess, treat and relieve those in pain and improve their quality of life.