How can I have a back massage if I am laying on my back?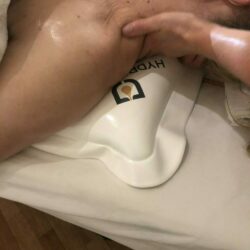 I have been using the Hydrotherm massage system for 14 years in Truro both as a way to help back pain and provide relaxation. Yet I still struggle to put into words exactly how you can have a back massage whilst laying on your back.
With the power of video these days 9/10 times I will refer people to our YouTube chanel or website to watch a video about how the system works. Yet I appreciate that people still like to read and so I thought I would have ago in this blog!!
What is Hydrotherm massage?
Hydrotherm is two warm water filled cushions, each containing approx 15 litres of water and warmed to approximately 38 degrees. The system lays on top of a normal massage couch. It was invented by John Holman and has been around for approximately 20 years with its popularity still growing. The system also uses occipital and lumbar supports to allow for comfort and stability
We have been using Hydrotherm at our clinic in Truro for massage therapy for a long time and once people experience they rarely go back to traditional massage.
Why people love it….. no head holes, no dribbling no neck cricks no turning over.
But how do you massage by back whilst I am laying on my back?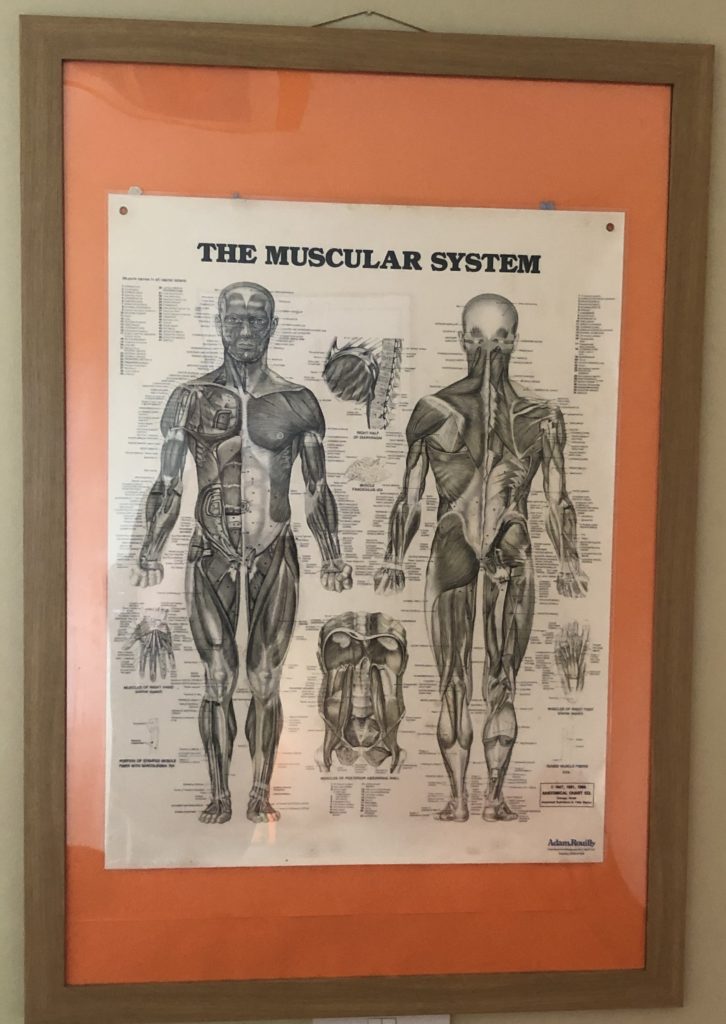 Picture this… traditional massage involves laying on your front with the therapist using moves such as petrissage, wringing, effleurage and cross friction. The Hydrotherm system uses many of the same moves but your therapist provides massage in an upwards motion rather than downwards.
This palms up motion involves pushing fingertips up for pressure. Although many ask if it makes your fingers sore – trust me it doesn't! We can work with the weight of the client and use our strength. This allows for a deep (where needed) massage. In fact most of our clients who prefer/need a deep tissue massage find it profoundly deeper than traditional massage.
Hydrotherm doesn't solely rely on the therapists strength – yes can still be a deep tissue or sports massage.
The benefits of Hydrotherm Massage
Your spine is supported in perfect alignment
It allows for a flowing massage without interruption or the need to turn over
its warm! Your muscles are being warmed up even when not being massaged
Its great for pregnant women and people who cannot lie on their fronts
Hydrotherm avoid awkward side-lying positions.
One of the many fantastic things about Hydrotherm is that people who want a back massage but cannot lay on there stomachs are no longer restricted on treatments. Where as before to receive a massage this client group may have had to sit in an arm chair they can now feel totally relaxed and weightless through out a massage treatment either laying flat on their back or with their head on an incline.
Feedback from clients
You lie on a big water bed/air cushion thing and then the therapist uses oils so that she can slide her hands around your back. It was amazing and you're also kind of tilted up so not lying flat on your back
From mums net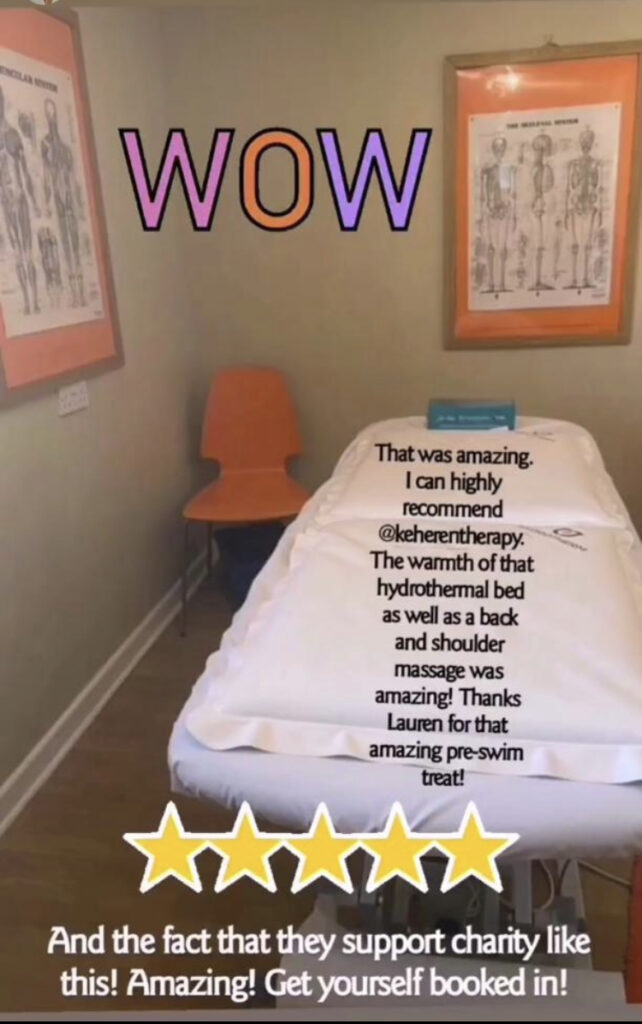 One of the most amazing massages I have ever had! It is so nice to be able to lay on your back for the whole treatment and not have to turn face down. The warm water bed is amazing, and Debbie is extremely able and knowledgeable, managing to target and relieve all my pressure points. Thank you so much 😊
Google review from a happy client
We offer all of our massage therapy and sports therapy treatments in Truro on the Hydrotherm System. This includes:
You can book online via the button below or please feel free to contact us if you have any questions. Let us help your back pain in Truro (Cornwall)
Debbie and the Keheren Therapy team
.