Online Sports Therapy
As I am sure you are aware, Keheren Therapy is temporarily closed amid the Covid19 virus.
Whilst we are closed, the owner Debbie is dedicating her time to the NHS and continues to work as a nurse.
We will all be available via email or telephone whenever possible. Also, meanwhile, we will be doing all we can to support you at this time.
These virtual appointments for assessment and management of injuries or pain include:
Just £10 for a 15-minute consultation.
Appointments available via Skype, Zoom or FaceTime – whichever you are more comfortable with.
Email Lauren@keherentherapy.co.uk to discuss/arrange a virtual appointment. Or use the book now button below to make an online booking.
Please note some diagnostic tests are limited as Lauren is unable to use palpation skills- however we will do the best we can and tell you where to seek help if necessary. 
Gift vouchers will still be available to purchase and they will have no expiry date on them.
All of our client base that is vulnerable or isolated are receiving regular phone calls and know that they can call on us whenever needed.
Keep an eye on our social media sites, we will be regularly posting hints and tips to help you through this period.
And finally, if we can help in any way or you have ideas of how we can help you please email us at info@keherentherapy.co.uk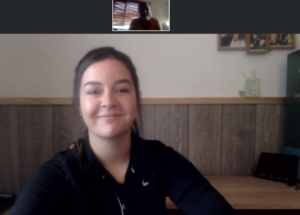 Book online