Online Sports Therapy
Updated January 2021
In line with her insurers and governing body Lauren is available to offer Sports Therapy. In order to facilitate this we have had to make a few changes. Firstly Lauren will do a video or telephone consultation with you to limit contact time and ensure the best possible treatment plan for you. Once this process has taken place and dependant on findings Lauren can arrange a face to face appointment or even continue your treatment online.
Here are just some of the common injuries, which could be facilitated either through  professional advice, guidance, online or face to face appointments (depending on severity). To find out more information on this, please email Lauren
Muscular sprains or strains

Tendinopathy's
Ligament damage
Muscle weakness
Chronic pain
Lower back pain
Back pain
Sciatica
Neck pain
Plantar fasciitis
Severs disease (common in children)
Shoulder impingement
Ankle sprain
Achilles tendinopathy
ACL (sprain or tear)
MCL (sprain or tear)
Meniscal damage
Rotator cuff injury

Ankle instability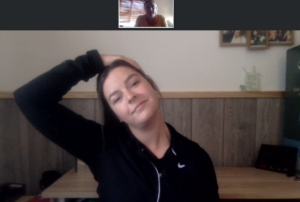 Email Lauren@keherentherapy.co.uk to discuss/arrange a virtual appointment. Or use the book now button below to make a booking.
Our Sports Therapist in Truro, Cornwall is here to help your backspin.
Gift vouchers will still be available to purchase and they will have no expiry date on them.
All of our client base that is vulnerable or isolated are receiving regular phone calls and know that they can call on us whenever needed.
Keep an eye on our social media sites, we will be regularly posting hints and tips to help you through this period.
And finally, if we can help in any way or you have ideas of how we can help you please email us at info@keherentherapy.co.uk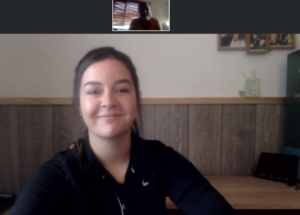 Book online