How massage helps with stress
What is stress?
Stress is defined as tension or pressure caused by psychological experiences or physiological distresses  (Peddicord, 1991).In the past year alone, 74% of people have felt so stressed that they have been either overwhelmed or unable to cope (Mental Health Foundation, 2020). In relation to stress, massage therapy is a fantastic stress-management strategy, encouraging tissue relaxation  (Klainin-Yobas et al., 2016). Let's examine further how massage helps stress…
Throughout life experiences, many people will experience stress or problematic issues, in which you may find yourself in. For example, Mind (2020) states that:
being under significant pressure,
facing big changes,
excessive worrying about something,
having responsibilities that you're finding overwhelming,
not having much or any control over the outcome of a situation,
times of uncertainty,
not having enough work,
activities
or change in your life
are just some of the significant factors that can contribute to stress.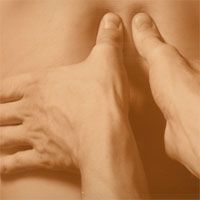 It is so important that your health remains a number one priority, and using massage therapy is one of the strategies to help you with achieving this. Finding yourself strategies, such as massage therapy to help cope with stress may allow yourself some positivity.
Hormones
 Cortisol
Glands in the body produce the hormone Cortisol. When this hormone is released into the bloodstream, it can act on many various parts of the body. For example, can help the body respond to stress or danger, increase the body's metabolism of glucose, control blood pressure and reduce inflammation. Cortisol is also required for the fight or flight response, which is a completely natural and healthy response to apparent threats.
Endorphins
Endorphins are known as happy chemicals within the body. This hormone is a natural pain reliever, which the body creates in response to known stress or anxiety.
 Serotonin
The body produces Serotonin, a happy chemical, which helps to regulate an individual's mood. In doing so, this will help to improve sleep, appetite, digestion, learning ability, and memory.
 Dopamine
Dopamine is a happy chemical, which is responsible for motivational behaviour that is essential for a person's brain's reward system. This is related to pleasurable sensations, learning and memory, and many more factors associated with the "feel good" neurotransmitter.
How does massage help stress?
When you are under stress the body's sympathetic nervous system releases stress hormones, such as cortisol. This increases blood pressure, blood sugar and heart rate. The evidence has shown that the effects of massage therapy on stress significantly reduces physiological measures of stress.
Relaxation
When the body relax through massage therapy, this can create or increase a sense of well-being; increasing endorphins, serotonin and dopamine and decreasing cortisol (Moraska et al., 2010). More specifically, by decreasing cortisol, means reducing the statuses of stress hormones within an individual.
Massage therapy also reduces physical variables such as heart rate and blood pressure (Moraska et al., 2010). This means stress hormones are swapped with more positive hormones that encourage the emotions of relaxation and calmness.
Physiological effects
Massage can develop awareness physiological as enhancing the nervous system function can increase body awareness, promoting a positive awareness of the body and self-esteem. Different types of massage techniques can have a calming and comforting effect on the nervous system, which can reduce muscle tension, therefore re-energising the release of endorphin which develops an individual's overall mood. The release of endorphin will help relax the body during a massage.
As massage therapy is a holistic and therapeutic approach, this can help to significantly reduce anxiety and stress levels (Field, 2016).  As well as massage therapy creating a sense of relaxation to the body, it also helps to relieve the majority of contributing symptoms, such as
headaches,
muscle tension,
fatigue,
sleep problems,
irritability,
inability to focus,
depression,
pain and restlessness.
Subsequently, a combination of massage therapy with myofascial techniques, postural techniques, cervical relaxation exercises, gentle and progressive stretching or trigger point therapy has been shown to effectively reduce the intensity and frequency and duration of headaches (Espí-lópez et al., 2016).
Massage therapy is known to help the quality of sleep, due to being a mediating variable for pain reduction and management  (Field, 2016).  Massage therapists performing this for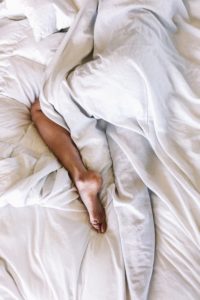 m of treatment will focus on reducing pain by easing the tension and tightness in the trigger points. In doing so, massage therapists want to help with being able to improve pain and as many symptoms as possible. For example, reduce fatigue and most importantly improve quality of life (Yuan et al.,2015).
Who this may help?
Anyone suffering from stress
Numerous conditions
Here at Keheren Therapy, we provide Hydrotherm during massage, which is a fantastic way in helping people to relax! Keheren Therapy is especially useful for relaxation, whether this includes soothing sounds, relaxing scents or mood lighting!
Here are some useful links:
Remember, it's okay not to be okay, anyone can suffer from stress and it is important to recognise that you don't need to be alone or shouldn't have to deal with it alone. Reach out to someone you're comfortable talking too!
https://www.mentalhealth.org.uk
https://www.nhs.uk/conditions/stress-anxiety-depression/understanding-stress/