How often should I get a massage?
A common question that is often asked here at Keheren Therapy is, 'how often should I get a massage?'.
There are no standard guidelines for the number of massages you get in a week, month, or in a year. There are many reasons why clients come to Keheren Therapy for treatments, whether this relates to relaxation, keeping the body in good condition, relieving acute or chronic pain, or for injury or chronic conditions.
The answer depends on the reason the massage is required:
Are you injured?
Are you in a pain?
Maybe you're not injured
Do you want to relax?
Or maybe you just like to keep your body on good form.
Are you pregnant?
Do you have muscle tension?
Or are you simply looking for some "me time"
Types of Massage Therapy and the Effectiveness
Relaxation
Many people have relaxation massage, which include general relaxation from work or daily life. This can include those who are pregnant, those with chronic conditions and those with cancer. It is so important that your health remains a number one priority. Massage therapy is one of the strategies used to help you with achieving this.
Relaxation massage also reduces physical variables such as, heart rate and blood pressure (Moraska et al., 2010). This means stress hormones are swapped with more positive hormones that encourage the emotions of relaxation and calmness. Massage can develop physiological awareness as enhancing the nervous system function can increase body awareness. In turn this promotes a positive awareness of the body and self-esteem. Relaxation massage is usually recommended once or twice a month, in order to keep your health a number one priority. However, this will often depend on you as a person and what works well for you, linking to stress and anxiety levels and lifestyle.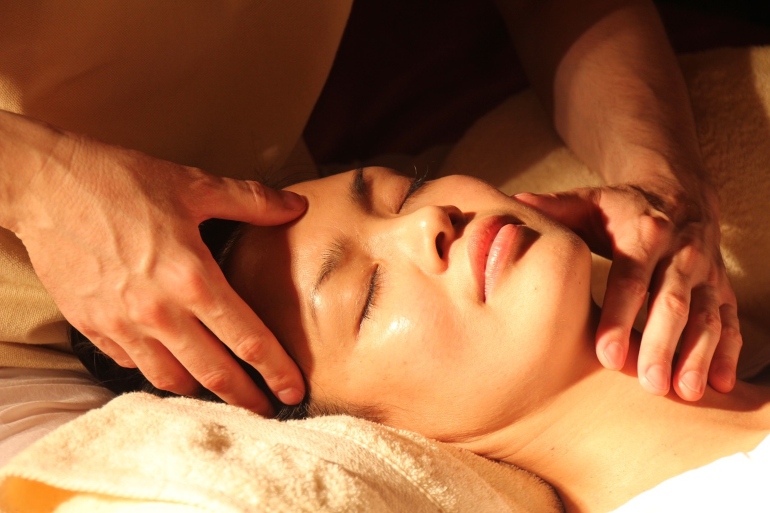 Example
Client A works from home and works long hours. They find it difficult to make time for themselves as when they are not spending their time as a computer, they are busy completing household chores or looking after the family. This client may choose twice a month massage sessions for some me time. They may also choose to come once a month for relaxation or vary treatments with deep tissue treatments
Deep Tissue and Sports Massage
Many clients come to Keheren Therapy for deep tissue massage, to stay on top of general aches and pains. Sports massage can enhance recovery from hard training or competition through regular treatments which tie in well with their sport or general life activities.
Deep tissue massage in particular, helps to warm up the muscles, increasing blood flow to the muscles to promote quicker healing and recovery time. Deep tissue massage will also help to break down scar tissue and re-align any muscle fibres that were previously damaged through injury occurrence or a general onset leading to injury. All these key components will help decrease pain, reduce muscle spasms, reduce muscle tension, increase joint range of motion and increase flexibility. This can help keep legs moving more effectively, for example, allowing the freedom for clients to do the things like love doing, be in less pain and with the allowance of more movement.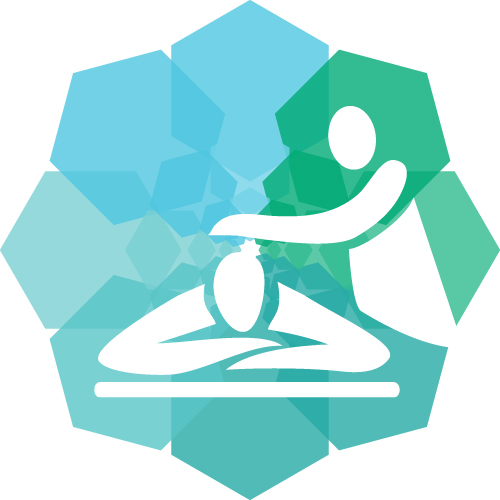 Example
Client B has recently retired and loves to spend a lot of time gardening, walking and shopping. Sometimes aches and pains get in the way of letting them do what they enjoy doing. They have treatments either weekly, fortnightly or on a monthly basis (what works best for them), to improve their quality of life and allow them to continue with their hobbies.
Client C sustained a hamstring injury during high speed acceleration in football. Massage therapy was used as part of their treatment within their rehabilitation session, on a weekly or fortnightly basis, whilst also progressing or adapting their rehabilitation programme on the same occasion. In this case, the client had significant benefits of massage therapy throughout the rehabilitation, to promote faster healing from an increase of blood flow. In addition, during the later stage of rehabilitation, massage was able to keep the hamstring muscle in good condition. A combination of massage therapy and rehabilitation allowed to improve range of motion, strength, balance, coordination and proprioception, as well as, including effective treatments, such as, massage therapy, to promote healing and keeping the muscle in good condition.
Top tip: Listen to your body!!
This article is written by Lauren Lyndon Hill our Sports Massage and Sports Therapist in Truro, Cornwall.
Next week Lauren talks about how often to consider having a Pregnancy or Oncology Massage