Meet Anna-Leena our Holistic massage therapist in Truro, Cornwall
Unveiling Tranquility: Experience the Blissful Massages of Anna Leena
In today's fast-paced world, finding moments of tranquility and rejuvenation is essential for maintaining a balanced and healthy lifestyle. If you're on the lookout for a massage experience that not only melts away your stress but also leaves you with practical benefits, allow us to introduce you to the remarkable world of Anna Leena's massage therapy.
A Fusion of Techniques for Ultimate Relaxation
Anna Leena is a skilled massage therapist who has honed her craft in a range of techniques, including Hydrotherm, Swedish, and Spanu massage. What sets Anna apart is her ability to seamlessly blend these techniques, creating a massage experience that transcends the ordinary. As you lie down on her massage table, you'll embark on a journey that balances relaxation with practical rejuvenation.
The Perfect Balance: Relaxation and Practicality
Anna's sessions are a symphony of pressure points and deep tissue work, artfully combined to offer a massage that not only leaves you feeling blissfully relaxed but also addresses muscle tension and knots. The fusion of these techniques ensures that your body is not only soothed but also revitalized – a true embodiment of wellness.
During her 60/90-minute sessions, Anna takes a comprehensive approach by covering all major muscle groups. This attention to detail ensures that you receive a complete and holistic massage experience, leaving no area of your body untouched.
Healing for the Mind and Body
What makes Anna's massages even more remarkable is their positive impact on mental well-being. If you're grappling with depression, stress, or anxiety, Anna's therapeutic touch offers solace. Her nurturing approach and expertise create an environment where your mind can find respite, and your spirit can be uplifted. Each stroke and knead is a step towards a calmer, happier you.
Your Journey to Wellness Begins Today
Embarking on a journey towards wellness and tranquility is just a booking away. Anna Leena's expertise in massage therapy ensures that you'll step out of her sessions not only feeling physically refreshed but mentally rejuvenated as well.
To experience the magic of Anna's massage techniques for yourself, schedule an appointment today. Allow the power of touch to guide you towards a place of serenity and healing. You deserve it.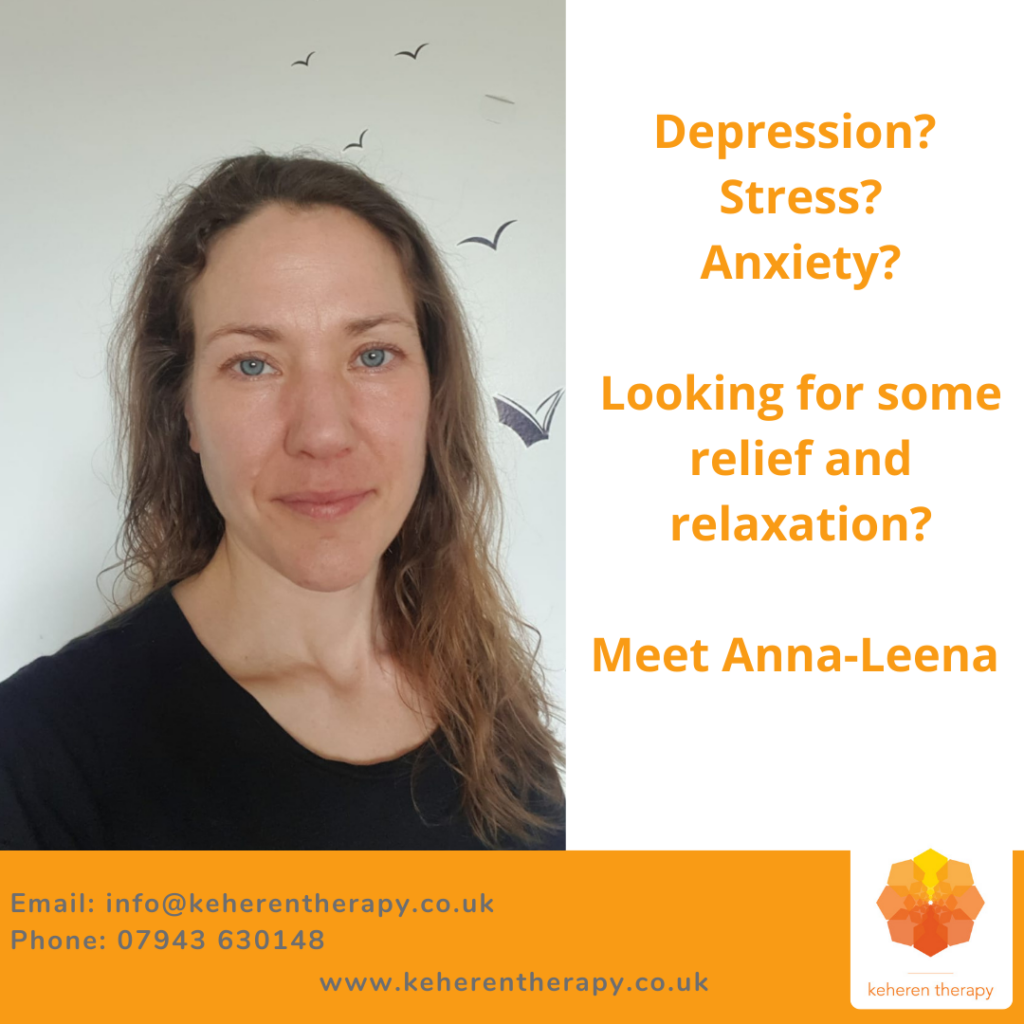 Conclusion
Anna Leena's massages are more than just treatments – they are experiences that touch the mind, body, and spirit. With a harmonious blend of relaxation and practicality, her sessions offer a sanctuary where you can unwind and recharge. If you're seeking a massage that goes beyond the ordinary, Anna Leena is here to guide you on a transformative journey towards well-being.