"Benefits of massage for the over 80s and those with physical disabilities"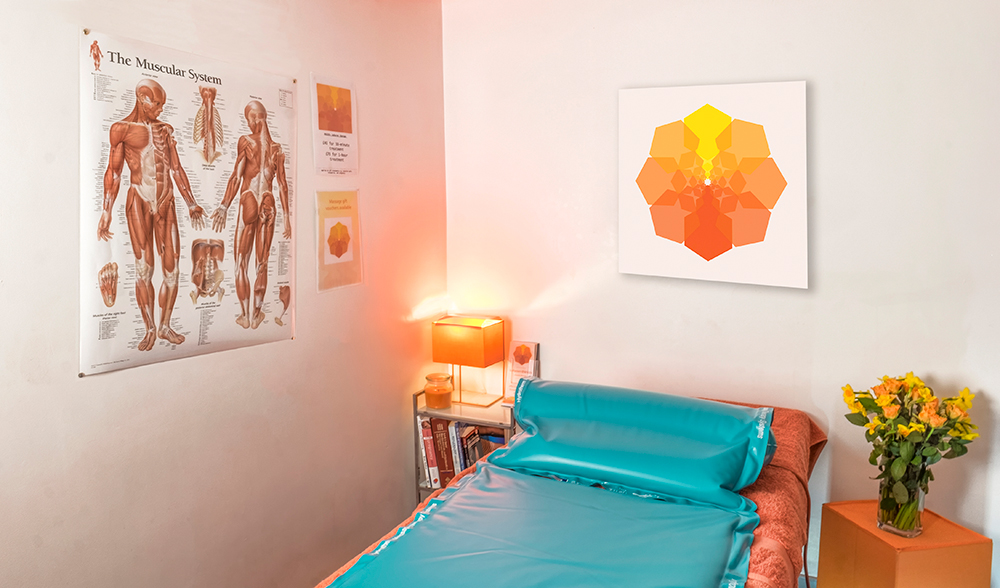 Do you know anyone that has been excluded from having massage because they cannot lay on their front or cannot lie flat on their back – Hydrotherm Massage @keheren therapy could be just for them! There are numerous benefits of massage for the over 80s and there is a way that our ageing population can experience massage therapy!
A lot of our clients are aged 70 + suffer from conditions that may otherwise exclude them from massage. These conditions can include:
Respiratory problems
Osteoporosis
Limited mobility
Whether it be wanting to keep active to look after the garden or play golf or to keep mobility in shoulders in order to keep knitting or crocheting. There is no reason for our elderly population to be excluded from the therapeutic effects of massage therapy.
Many of our clients feel reduction in stress and anxiety by having regular massage. A 2006 research article found benefits for elderly clients who suffered sleep disturbance and depression.
In order to facilitate the needs of as many clients as possible and to endeavour to succeed in our mission to "make massage accessible to all" we have invested in The Hydrotherm massage system.
Hydrotherm massage
Hydrotherm involves a regular massage couch with 2 warm water filled cushions on top if it. These cushions could easily be compared to two very large hot water bottles. These cushions not only provide warmth and full body support throughout a massage treatment they also mean you can have a massage whilst laying on your back! This means your back too!!!! Our highly trained therapists glide their hands between you and the water cushions to provide your massage treatment.
The beauty of this is that as a client you are able to sit either semi or fully upright on the massage couch yet still receive a full body massage. The couch lower and raises electronically to allow ease to get on the couch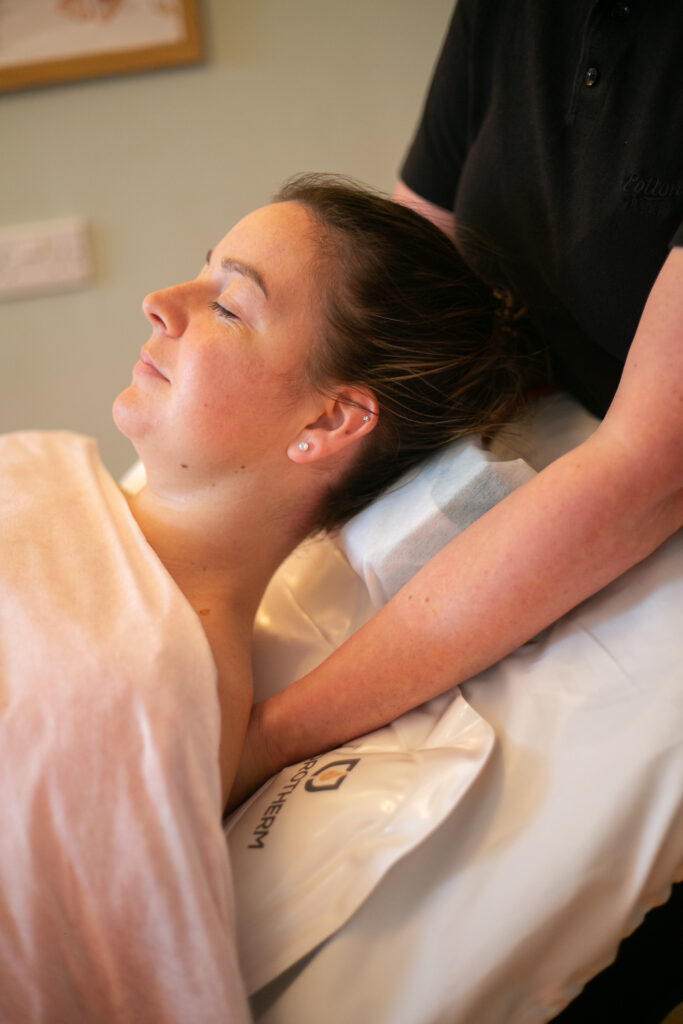 Massage can involve a focus to neck and shoulders or just legs or be a full body relaxation massage
Physical and emotional benefits of massage therapy In the elderly population
Improves overall health
Benefits the nervous systems
improving blood flow
Relieves arthritic pain
Helps to treat musculoskeletal pain
Improves balance
Helps with stroke recovery
Improves circulation
Reduces stress
Reduce muscle tension
Massage pressure and you
Even older people can feel the weight of the world on there shoulders A range of techniques can be used and adjusted to suit the individual We recognise completely the Importance of communication to ensure pressures are correct and that you get the most out of your massage. We know that as we get older our skin can become more fragile (skin integrity) therefore our experienced massage therapist will adjust their massage techniques and pressure
Chronic pain – what is it and how can massage help
NHS England publishes some really helpful information on managing Chronic pain. Massage therapists provide stretching and soothing of muscles and tissues to help combat and relieve chronic pain. Massage can also help to increase blood flow to areas to help ease pain too.
The added benefit of the Hydrotherm system also means that your body feels like it is being hugged by a giant hot water bottle
Improved balance
It is inevitable that as we age our bodies age too. , Postural issues can worsen as our muscles become weaker.. In turn this can decrease our mobility and balance. As with chronic pain stretching muscles can help improve our muscular skeletal system and therefore balance.
Massage and Dementia
There are many articles published surrounding the benefits of massage therapy for dementia patients.
A 2010 study found benefits in the communication between nurses and dementia patients in the form of touch and providing massage therapy. They found that using massage as a form of non verbal communication reduced aggression and maintained emotional function.
We would love to help you experience the benefits of massage whether if be through a back neck and shoulder, full body or a massage of hand and feet.
You may also find our article regarding mobility exercises helpful.
If you would like more information or to get in touch email info@keherentherapy.co.uk or phone 07943630148. We also have an easy to use online booking system